Outdoor Stair Lifts in Long Island & NYC
Access outdoors is easy with an outdoor stairlift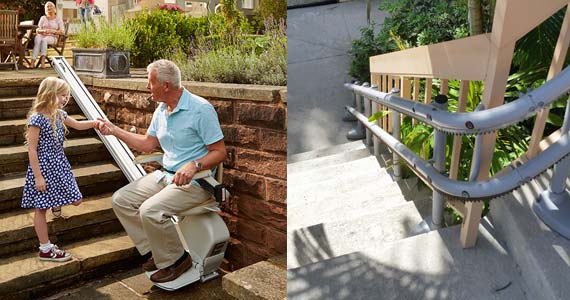 Outdoor stairways and steps are no problem with an outdoor stairlift from Centerspan!
Our outdoor stairlifts feature a rugged, all-weather design that will function outdoors in all weather. With stylish upholstery options available, your outdoor stairlift will easily compliment your home's decor.
Contact us here, or call Centerspan today at 631-482-9423631-482-9423 to schedule a FREE evaluation of your needs, and achieve independence and safety with a new stairlift!
Get a Quote!