Whether your stairway is straight, curved, or unconventional in any way, we have the perfect stair lift product for your home.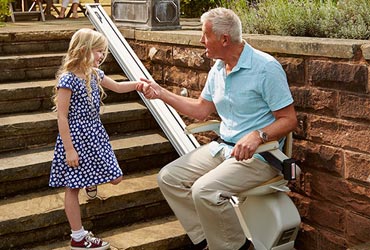 Our outdoor stairlifts are rugged and weather-resistant. We will custom design the right solution for any outdoor staircase.
We have a wide variety of stairlift products perfect for any home. With seating and upholstery options, your new stairlift will compliment your home's decor.